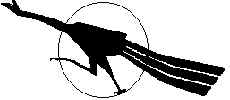 ONSOB & ABBESU
OVERSEAS NATIONAL STUDENTS' ORGANIZATION OF BURMA
ALL BURMA BASIC EDUCATION STUDENTS' UNION ( THAILAND )
---
Statement on 10th anniversary of arresting a student leader, Min Ko Naing
Date : 23rd/ Mar/ 99.
All students and political activists in Burma have been arrested and sentence for many years imprisonment since after bloody coup in 1988 September 18.
Min Ko Naing is the one of the prominent student leaders in the 1988 General Uprising in Burma, in which more than 20,000 of students and other activists were killed and more than 5,000 students and activists were arrested and sentenced for many years.
Min Ko Nai is a symbol of arrested students and political activists in Burma. Now-a-day, more than 3,000 political prisoners are in the notorious Burmese Jails and some of them are dying and some were force to work in the forced labour camps, from which only 10 can be survived. At that time he was sentenced for longest years for imprisonment, 20 years.
Burmese military regime has been accelerating their Human Rights violations and increasing years to serve in the prison. Last year, another students, who is working for under ground movements, were arrested and sentenced for 52 years imprisonment.
Today is the 10th anniversary of the day Min Ko Naing was arrested in the Burma.
In this occasion, we demand Burmese Government to stop that unacceptable Human Rights violation as follow;
Stop arresting students and political prisoners.
Release all students, including Min Ko Naing, and political prisoners immediately and unconditionally.
Hand over the power to CRPP (Committee Representing People Parliament) led by Daw Aung San Suu Kyi. (Which is formed by mandates of elected people's representatives in 1990 general election)
Overseas National Students' Organization of Burma (ONSOB)
All Burma Basic Education Students Union. (ABBESU)
---
MIN KO NAING - A short biography

Introduction:

The name "Min Ko Naing", meaning Conqueror of Kings, is one of the main public figureheads in Burma's struggle for democracy and human rights, and a former chaiman of the All Burma Federation of Student Unions (ABFSU). Originally, the name was associated with a tight group of a few main student leaders who all used the same pseudonym on leaflets that were distributed during the mass upraising in 1988. But, quickly, Min Ko
Naing became the name of one of these student leaders, a 3rd year universitystudent at the Rangoon Arts and Science University (RASU), Paw Oo Tun.

Min Ko Naing became one of most prominent student leaders in Burma's country-wide pro-democracy uprising in 1988, because he managed to go beyond fighting merely for issues concerned with students, to become a proponent of the fight for human rights for the people of Burma as well. More than any other student leader at the time, Min Ko Naing managed to calm down the crowds in tense situations, to organise people for mass activities. His
willingness to sacrifice himself in the struggle was, and still is, a vital moral boost for the students.

In March 1989, Min Ko Naing was arrested and sentenced to 20 years imprisonment for his role in the pro democracy movement. Since then, he has been in solitary confinement in Burma's most notorious prison, Insein Jail
in Rangoon. He has become one of Burma's longest serving political prisoner and a legend for the Burmese struggle. Although he is reported to be in very bad health, his fighting spirit is still strong.

Burmese students in exile as well as inside Burma have been fighting for years for his release as a part of their struggle to restore democracy and human rights in their home country. In March, 1999, they will be campaigning
again to highlight the 10 years that Min Ko Naing will have spent in prison. Min Ko Naing remains a main symbol of Burmese students' struggle against the country's military dictators in 1988.

Biography:

Paw Oo Tun was born in October 1962 in Rangoon as the third of five children of U Tun Lwin and Daw Hla Kyi.

Paw Oo Tun grew up in a family interested in arts and politics, and he inherited both of these interests. His father experienced Burma's long struggle to get independence from British colonial rule and the 20 years of
parliamentary democracy under U Nu as well as the military coup staged by Gen. Ne Win in 1962 and the following years of one-party rule by the BSPP. The family kept themselves apart from the BSPP as a sign of defiance against
military rule. His family lived in South Okkalapa in Rangoon where they were running a small store.

Paw Oo Tun's father was a painter and a musician, who played the violin and the harp. He used to teach arts and painting to all those who were interested, and would sell his own paintings at home.

Since Paw Oo Tun was very young, he used to have a lot of friend around him. He would sometimes disappoint his father, who thought his son spent too much time with his friends, and too little for his studies. Later, Paw Oo Tun's
home became a well-known gathering place among his friends and colleagues.

Paw Oo Tun was a student at the Thin Kan Gyun BEHS 2 (Basic Education High School) from first level to 10th standard (the year of the matriculation exam in Burma ). After passing his matriculation in 1984-85, he joined the
Botataung Regional College in Rangoon, where he took a major in zoology. He then went to the RASU/ main campus (Rangoon Arts and Science University), where he was a 3rd year student in 1988, the year he became Min Ko Naing and led the students in the countrywide pro-democracy movement that ended 26 years of military-backed one party rule by the BSPP (Burma Socialist Programme Party).

His friends and colleagues describe Paw Oo Tun (a) Min Ko Naing as the most charismatic of the student leaders to emerge in Burma during 1988, with a significant sense of humor. They describe him as naturally kind and
generous, flexible and broad-minded. Among his friends, he was known as the "Kala" ("the Indian", usually a derogatory term in Burma) because of his brown, wavy hair, his slight moustache and his beard.

Min Ko Naing inherited a noticeable artistic talent from his father, and he was a member of the arts organisation at RASU. He loved reading and writing poems, and translated several novels. His most famous poem is called
"Thitsa" (Faith). Some of his poems were published by different magazines. Min Ko Naing was also very found of painting and used to draw humorist pictures. One year, for Thingyan (the Burmese New Year water festival, an
occasion that traditionally has been used to criticise and make fun of the rulers), he wrote the jokes of a satire group called "Saik Pasat Nat Myet Si" (Goat Mouth and Nat Eyes) for a satire contest in Rangoon, and won one
of the prices. He would also involve in the performance himself, particularly in the comedies. Usually, his satire stories were highly political, and consisted of political jokes against the ruling BSPP authorities.

Min Ko Naing combined an acute perception of what was wrong in his society with a deep sense of attachment to it. He rarely went to the cinema, and he never dressed in trousers, always using the traditional Burmese longyi.

Political activities in 1988-1989, in chronological order:
1988:

Since its inception in March 1988, Min Ko Naing appeared as a main leader of the student movement.

March 1988:

The first main event where he appeared was on March 16th, 1988, when he gave a speech in front of 3,000 students at the Taung Gu hall in the campus of the RASU. On this occasion, he called on the students of RASU to defy the
oppression of the BSPP regime and join with the students who were already gathering in the RIT (Rangoon Institute of Technology) campus to protest against the killing on March 13th of two RIT students (the first killings of
students by the police in 1988). He recalled the history of past student movements in Burma, and the role the students have played historically in initiating political movements. He urged them to end 26 years of the
military ruling the country and the people through threats and fear. During these 26 years, the military had turned what was once a country rich in natural resources into one of the poorest countries in the world, marred by
crisis in the economic sector, in the health sector, in social affairs and in education. He also urged the gathering students to be committed and dedicated, united and disciplined for the cause. The students supported him
and cheered his speech.

The students then marched to the Convocation hall where other student leaders also gave speeches. Min Ko Naing pointed out how the students in Burma have been more severely oppressed than other countries, and how they
had to fight for their rights to be respected, and concluded that "previous generations made sacrifices like us in the past, for the same cause as ours, but they were only met with violence, with bullets, with killing and
arrests. Presently, it is time to overcome the military regime, so let's march". His speech was instrumental in activating and encouraging the crowd thus bringing the students out of the RASU campus in order to join with
students from RIT.

However, there were massive troops deployments on Prome Road, with 3 rows of barbed wires and 7 soldiers standing by each row. Two armoured tanks were positioned behind the barbed wire and there were 3 military trucks full of soldiers in the back. Min Ko Naing called on the students to sing the national anthem, to mourn Gen. Aung San (Burma's national hero, father of Aung San Suu Kyi and founder of the Burma Army) and Bo Aung Gyaw (the first student to be killed during the struggle for independence from British colonial rule). He encouraged the students to convince the soldiers to join them.
He, himself, walked up with other two students to the first row of barbed wire to negotiate with the major leading the troops. Min Ko Naing stressed the good relationship between the soldiers and the people, and, and asked
for a free passage for the students. The situation seemed to calm down, but meanwhile cars with riot police rushed from the other side of the students. There was the sound of a whistle, and the riot-police entered the area and
started beating up the students. The students ran away, but hundreds were beaten and detained on that day.

June 1988

The second stage of the student movement in 1988 occurred in June. Within a week after the reopening of the universities, the students were setting up their student unions in the campus again. The joyful mood of the first
strikes was gone, and the students were preoccupied by their friends who had been killed and arrested during the March affairs.


Min Ko Naing drew a 2 ft-square poster of a female student with hair down to her wrist, dressed in the traditional Burmese school uniform (a white shirt and a green longyi). Her head and body were soaked with blood, running down on her onto the street, where her bags, slippers, pens, books and flowers were scattered beside her while some students were falling down or running as the riot police was beating her and the others. The caption told the
students not to forget what had happened on March 16th, and the blood that had been shed because of the regime. It urged the students to carry on in their fight for the truth, and warned that if the present generation was too
afraid and gave up the struggle, there would be more brutal rulers in the future.

On June 12th, 1988, two of these posters were put up one the brick wall between the university stadium and the university tea shops. Many students gathered around the posters, and gradually, the scene turned into a
gathering and the students began to give speeches there. These speech-giving gatherings went on peacefully for one week between June 12-19, because of the posters drawn by Min Ko Naing.
At this stage, other student leaders had also started to come forward, people such as Maung Maung Kyaw and Moe Thee Zun. They demanded the release of those students that had been arrested and that students who had been
expelled because of their participation in the March movement be allowed back into the classrooms. At the time, Min Ko Naing already had to be careful as the MI had started looking for him. The universities were closed
down again indefinitely, so Min Ko Naing went underground and started gathering his supporters and organise trips for them all over the country in order to carry on the struggle.
Most of the students arrested during March and June were released on July 7th, 1998. For a number of students, this was victory enough, and they were quite satisfied. But the army trucks were still patrolling the streets, so
Min Ko Naing issued four statements targeting different sectors in Burmese society and urged them not to forget how they were suffering under military oppression. In these statements, Paw Oo Tun took the name Conqueror of
Kings, "Min Ko Naing", an auspicious name in the fight against General Ne Win, a bad "king" of Burma. The statements were widely spread, and recopied by those who received them, until they had been spread all over the country.

8.7.88 - Min Ko Naing's first statement was issued to call on the people to continue their fight against military regime and to tell about the hardships that they had been facing during 26 years of military oppression.

14.7.88- The second statement was distributed in response to the BSPP's July 12th announcement of the convening of an emergency congress of the party on July 23rd to look into the unstable situation in the country. The statement
denounced the congress and likened it to a magic show intended to divert people's attention away from the BSPP. The statement urged people to continue fighting for their rights instead of waiting for any good deeds of
those ruling the country, and pointed to how people had been suffering after the demonetisation in 1987, despite having previously been promised that the farmers would be given full freedom to sell their crops. Min Ko Naing
predicted that the emergency congress would wield the same result. During the emergency congress later that month, Ne Win and (8) other senior BSPP officials resigned while Sein Lwin was appointed successor to Ne Win as
president of the country. In August 1988, Sein Lwin would earn the nickname "The Butcher" because of his role in ordering the mass killing of students.

21/7/88- Min Ko Naing's third statement was issued in response to the BSPP reporting about religious riots involving Buddhist monks and Muslims in Taungyi, the capital of Shan State. According to the BSPP announcement, a Muslim had insulted a monk while he was receiving donations from the people.
Min Ko Naing's statement called on the people to be tolerant towards different religions and to overcome all attempts by the BSPP to use religious conflicts to divert their attention from the political situation
in the country. Min Ko Naing referred specifically to the riots in Sittwe in 1967, that later turned into riots directed towards the Chinese community in Burma, and led to a bloodshed, thus giving the military a reason to step in
and crack down.

24/7/88 - Min Ko Naing's fourth statement urged military personnel to side with the people and recalled how the founder of the Burma army, Gen. Aung San, had told the military that its role is to protect the people and the
country from foreign invasion but not to fight against the people to defend the interests of a handful of people.
These statements made the name "Min Ko Naing" well-known to most people, but, still, nobody knew who he was at the time. The statements had been written in consultation with other members of the All Burma Federation of
Students Unions (ABFSU). Many people and activists from different groups were curious about the time, and some guessed that it was the nom de guerre of one of the student activists. Military intelligence (MI) also started
looking for him, but Paw Oo Tun continued working in secret. Many UG networks had already been set up throughout the country and he started organising these different UG networks, particularly writers, experienced
politicians and singers, in order to focus on the distribution of information. He also consulted with different leaders to find a D-day when they would call for a general strike involving all the people.

The work that Min Ko Naing did to prepare for a mass movement was of crucial importance to make people ready for the 8888 movement.

August 1988
On August 8, 1988, at 1:30 p.m. , there was a slight rain when Min Ko Naing gave a speech in front of the US embassy to a crowd comprising thousands of people from different areas in Rangoon. He get on a table taken from a
road-side tea shop nearby and started speaking: "We, the people of Burma, have had to live without human dignity for 26 years under oppressive rule, very much like animals. We have to end this system through the power of the
people. This is not only our fight, but it is also happening in other countries. Ours is a universal truth... Burma has become one of the poorest country in the world, and her dignity has been deteriorating. The worst
thing is that our character has been totally broken down. If we want to enjoy the same rights as people in other countries, we have to be disciplined, united and brave enough to face brutal oppression. Let's
explore our suffering. Nothing is going to stop our great struggle for peace and justice. The most important thing is that our spirit and morale are strong enough". It was a 35 minutes speech which also included stories about
past student activists sacrificing themselves for the same cause.

The next day, on August 9th, he led a crowd from Thin Gan Kyun, together with the other student leaders. They all met on Kaba Aye road, and the crowds had swelled by the time they reached Shwegondaing road. At that
point, hundreds of soldiers suddenly rushed in and started shooting desperately at the crowd. Hundreds of people were arrested, and later secretly taken to Insein jail during late night. The majority of them were
released again on August 21st, 1988.

On August 23rd, Miin Ko Naing gave another speech in front of the Rangoon General Hospital (RGH) together with other student leaders like Moe Thee Zun and U Tin Oo, a former general who was later to become one of the main leaders of the National League for Democracy (NLD) together with Aung San Suu Kyi. On this occasion, he said: "I'm proud of the people's unwavering and brave resistance against the military rule. We have to continue. Nobody can overcome people's strength. World history have shown that people with strong spirit, unity, courage and discipline can topple authoritarian regimes. We rely on and we believe in people power. Without the people's
participation, no political or social system in any country can succeed. History has shown us many examples of how people power can topple the dictators. Our victory is not so far away, but, although the emergency military curfew that was imposed on July 21st has been revoked, we have to be cautious about their plans to crack down on us. They are working on developing such a brutal plan right now. Ours must be a peaceful struggle
for democracy."

By that time, the military had lost almost total control of several sectors of Burmese society, and people from all walks of life except the military were joining the demonstrators. Civil servants had stopped working. Police
stations, schools, universities, government buildings except the banks and the BBS (Burma Broadcast Service) radio station, all had become venues for different pro-democracy organisations. Transportation and communication
failed, and the MI was trying to cause anarchy and chaos by opening the prisons and releasing the criminals. In such a situation, Min Ko Naing led the ABFSU based in RGH and the Latha (2) high school into taking over many
of the government functions that had broken down. 374 different organisations contacted the ABFSU during this period to receive instructions from them, and Min Ko Naing worked hard in order to deal with all the issues
that were relating to people's daily lives. He visited schools, universities, and different organisations on organising trips. When the people started facing food shortages, the ABFSU would distribute rice. ABFSU also provided financial assistance to the poor and to the people who had just been released from prison in order to avoid that stores and factories be raided. The ABFSU also reorganised communication and encouraged people to take charge of their own security by forming units together with the monks and the students.

September 1988

On September 4th, Min Ko Naing met with US congressman Stephen Solas, in-charge of Asia-Pacific Affairs. In other meetings, he also met with Dr. Maung Maung, who had been appointed president of the country after Sein
Lwin, and prime minister Thura U Htun Tin. In all these meetings, Min Ko Naing talked about the current political situation. He explained how the people were asking for the formation of an interim government in a
disciplined and peaceful manner. He stressed how the students had been making the same demands as the people and how they all together represented a strong force. But, he also added, how, so far, the military had not
responded to the people's demands and had been keeping quiet while preparing to crack down on the movement. Min Ko Naing warned that it would depend solely on the military which options they would choose to respond to the people's demands, and promised that he would work for people of Burma until
victory.

On September 9th, 1988, Min Ko Naing started organising the different student union leaders in order to ensure that they all would co-operate together under the leadership of the ABFSU. 117 students leaders attended
this meeting.

On September 11th, 1988, military personnel from the Army, the Navy and the Airforce started joining with the people in opposing the government. They were welcomed by Min Ko Naing, who thus played an important part in getting the military involved in the struggle.

September 12th, 1988 Although the demonstrations were still going on in a peaceful way, the military was trying to distort the demonstration by encouraging criminals to raid the factories with knifes and sticks. This happened at a biscuit factory in South Okkalapa, but the people there realised that the raids had been initiated by the MI, and a clash was imminent between them and the looters. Min Ko Naing intervened and his presence was enough to call down and disperse the angry mob. By this time, he had become a well-known figure all over the country.

On September 16th, a crowd numbering 20,000 people gathered in front of the War Office in Rangoon to ask for the formation of an interim government. The situation grew tense, and people were ready to take the War Office by force while the military was telling them to disperse. When Min Ko Naing arrived to that scene, he urged the people to refrain from using violence, and he managed to calm down the crowd. Gradually, people dispersed.

On September 17th, 1988, a similar situation occurred again, this time in front of the Trade Union building on Strand Road in Rangoon. This time, Min Ko Naing arrived together with U Aung Gyi and U Tin Oo (these people later set up the NLD). Again, he managed to calm down the people and prevent violence from taking place between the military and people.

At 4:00 p.m., on September 18th, 1988, the military staged a coup d'Etat and a new junta took power, calling itself the state Law and Order Restoration Council (SLORC).

Daw Khin Kyi's funeral
In December 1988, Daw Khin Kyi, the wife of Gen. Aung San and mother of Aung San Suu Kyi, passed away. About 200,000 people gathered for her funeral. The SLORC expected that there would be a riot, but Aung San Suu Kyi convinced people to remain calm and ensure that the ceremony was peaceful. When the
military trucks arrived on Prome Road while people were marching behind Daw Khin Kyi's coffin, this caused a lot of anger and disgust among the people, and they were ready to respond. At that time, Min Ko Naing suddenly appeared in the middle of the crowd. He started appealing to the military troops, asking them to let the people mourn freely and to allow them to pay the last tribute to the mother of the country without disturbing or bothering them.

He also told the crowd to reamin peaceful while mourning Daw Khin Kyi. The troops withdrew form the scence, and the funeral went on peacefully.

In 1989, Min Ko Naing gave up his low-profile activities and joined with Moe Thee Zun in the Democratic Party for New Society (DPNS) and travelled along with him on organising trips, until he was arrested in March, 1989. He also kept in close contact with Aung San Suu Kyi and supported the NLD's activities through his student wing. Most of his speeches were urging people not to forget the 8888 movement, to keep the 8888 spirit alive and to
cooperate in order to continue the unfinished fight for democracy.
13 March, 1989: First anniversary of Phone Maw's death on 13 March, 1989, marked the first anniversary of the killing of the first student victim in 1989. Min Ko Naing was the speaker at the ceremony held in the RIT campus in Rangoon. Leaders from various political organisations, people like Aung San Suu Kyi from the NLD, the former Prime Minister ousted by the military coup in 1962, U Nu, Moe Thee Zun from the DPNS as well as. 3000 other people. His speech received a lot of attention from the crowd, more than the other speakers, and Min Ko Naing was broadly seen as a disinterested and genuine speaker for the people's rights.

16 March, 1989: First anniversary of the "Red Bridge Day"
Min Ko Naing was also the speaker for the ceremony marking the first anniversary of "the Massacre on the Red Bridge". As with the ceremony on March, 13th, most political leaders were also present, and Min Ko Naing's speeches attracted crowds numbering thousands of people.

Arrest:

In the eyes of the people of Burma, Min Ko Naing made himself worth of his name through his activities. His mere presence would attract crowds of thousands of people, and when he joined with other opposition leaders on their campaigns throughout the country, this would usually have a noticeable significance on how the public would perceive that particular leader. This is also the reason why the military arrested him on March 23rd, 1989, as the
first of the main opposition leaders. Arresting Min Ko Nain was an important signal to other leaders that nobody would be safe from arrest and imprisonment. Min Ko Naing was charged under the article 5(j) of the 1950
Emergency Provisions Act for having delivered anti-government speeches and agitating unrest. He was sentenced to 20 years imprisonment, and so far, he has served 10 years in solitary confinement.
Inside the prison:

Min Ko Naing has been brutally tortured several times during his long stay in prison. According to one report, during interrogation, he was forced to stand in water for two weeks until, finally, he collapsed. His left foot
became totally numb after the interrogation period. He was not allowed to meet with anybody, and was put in a special cell. Even his family members were not allowed to see him.

For a while, he lived in the cell next to U Win Htein, Aung San Suu Kyi's personal assistant. U Win Htein tried to pass on some information to him that he had been asking for, but they were caught by the authorities and Min
Ko Naing was moved to another cell. When U Win Htein was released in February, 1995, he reported that Min Ko Naing's fighting spirit is still strong. More recent reports have stated that he is suffering from gastric
ulcer, and there has been rumours that he has paased away. His mother is also reported to be have been seriously ill several times due to stress related to her son's situation Min Ko Naing has spent nearly 10 years in solitary confinement. It is difficult to know what his present situation is like, but some people think he has been transferred to Sittwe Prison. Once, he managed to pass out information to the students and he asked them what they were doing at the present stage. He told them not to bring him food, but news, that would tell him that the students are still active in their struggle. Now, his request is becoming the core of the present campaign asing for his releases.

Meetings with diplomats:
While staying in Insein Jail, Min Ko Naing was able to meet with US congressmn Bill Richardson in February, 1994, with 2 former US diplomats and with the UN special rapporteur on Burma, Yozo Yokota. During these vists, he asked them to convince the military junta to allow him to have access to religious books in the prison. He also had one message for his colleagues in Burma and abroad, asking them not to give up the struggle.
Conclusion

Min Ko Naing played a crucial part in the events in 1988 and beginning of 1989. Today, despite having been looked in by the military junta for almost 10 years, Min Ko Naing remains a potent symbol for the students and the
people in Burma. His name is still central to the struggle, and his voice has not been silenced.
Attachments:
1)Asiaweek article about Min Ko Naing from October, 1988
2)Article from the Dawn bulletin of the ABSDF
3) Article from The Nation article written by Aung Zaw.